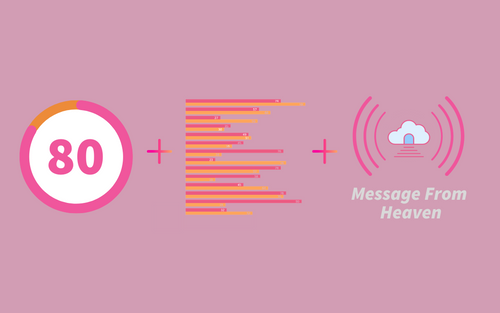 When we first received our Compatibility Collection report from Mark, we were astounded at how accurate we felt the numbers were. After we talked for an hour or so about the meaning of each number, we definitely had a much deeper understanding of our similarities and differences. We were able to give each other specific examples of how certain behaviors we exhibit made us both feel at the time. Now that we are aware of our current characteristic levels, we talked about how, in the future, we'd both work together to acknowledge our differences and work to avoid situations that cause tension. We definitely feel a lot closer as a couple and have a new language to help us communicate.
Deb and Mike, Iowa
The Compatibility Collection
Sale price Price $250.00 Regular price Unit price / per
"Compatibility involves more than just liking the same restaurants and TV shows."
About this service
Working with our individual Compatibility services is a great way start doing the work required to understand each other's relationship needs. If, however, you feel ready to go deeper, and maybe move faster on your journey together then you should consider the Compatibility Collection.

This collection brings together the Compatibility Quotient and Compatibility Characteristics, and adds an extraordinary commentary from Heaven's perspective on your prospects for a successful, meaningful, and enduring relationship. We call this the Message From Heaven. Mark works together with his Heaven team on your behalf for the purpose of evaluating your unique relationship compatibility and potential. As Mark tunes-in spiritually and listens carefully, the information given for you is conveyed to him in a deep, heartfelt, sincere, loving, and non-judgmental way.

Only available as part of the Compatibility Collection, your Message from Heaven adds significantly more support and information to your relationship journey.
What you get
To order the Compatibility Collection, simply add the full names of you and your partner (or potential partner) in the special space during the checkout process. No other information is needed. Within 7 days of requesting your Compatibility Collection, you'll receive an email containing the following items:
The Compatibility Quotient for the two people in the relationship or potential relationship
The 14 Compatibility Characteristics for both individuals
Your Message From Heaven audio file; recorded directly by Mark for you both personally.
An Interpretation Guide to help frame your results. The guide also offers other resources that will help you chart a forward course with your partner, or potential partner, as well as learning invaluable information about your own spiritual journey.
Why would I buy this Service?
Perhaps you feel that your relationship has run it's course, and that you should break up. Before you make such a difficult decision, ask Mark to work with his Heaven team and find out if the relationship can be saved.   
Or maybe you are looking for help in supporting your hopes and dreams for the future. Giving clarity to you both on how to proceed forward into a deeper, more fulfilling place together .
Or perhaps you like somebody, but want to know if your are spiritually compatible before you invest time in building a relationship.