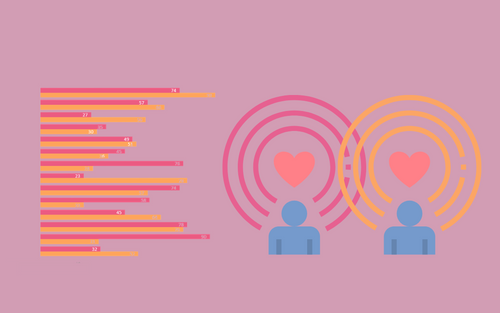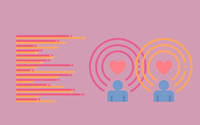 As a single working mom, I don't have much time to myself, or to invest in romantic relationships. Recently I asked Mark to complete a CC reading for me and a person who was very interested in me. The results came back quickly, it was clear that we were not going to be soulmates! Soul2Soul saved me from spending precious time in that relationship, and I'm very happy that I sought Mark's guidance.
Gaby, Connecticut
Compatibility Characteristics (CC)
Sale price Price $200.00 Regular price Unit price / per
About this service
When Mark researched the relationships he'd seen grow to become truly fulfilling, he identified 14 relationship-centered characteristics that are important to the success of a meaningful and enduring relationship. Mark calls these Compatibility Characteristics or CCs for short.
The 14 Compatibility Characteristic Categories are:
Integrity, Fidelity, Intuitive, ​Spiritual Level, Spiritual Growth Potential, Ideological Openness, Emotional Sensitivity, Physical Intimacy, Physical Health, Mind Health, Intellect, Artistic Appreciation, Interpersonal Relationship Skills, and Perseverance.
Learn more about our Compatibility Characteristics.
As Mark consults with his Heaven team, the Compatibility Characteristics for each partner are given a numerical value of 0-100. These numbers provide a significant understanding, from the viewpoint of Spirit, of both partners' current levels, capacities and strengths.
These relationship-centered categories offer deep discernment, knowledge, and are quite revealing. They are not​ meant to be judgmental. They are given to provide important understanding and support for each individual's spiritual growth journey, as well as significant insight and essential perceptions of the existing partnership.
What you get
A graphical report that details side by side, both your own, and your partner or potential partner's current levels, capacities and strengths across the 14 relationship compatibility characteristics.
Why would I buy this Service?
Perhaps you feel that your relationship has run it's course, and that you should break up. Before you make such a difficult decision, ask Mark to work with his Heaven team and find out if the relationship can be saved.   
Or maybe you are looking for help in supporting your hopes and dreams for the future. Giving clarity to you both on how to proceed forward into a deeper, more fulfilling place together .
Perhaps you are looking to better "Know thy partnership" and have finally found the courage to see your relationship as it really is!
Or perhaps you like somebody, but want to know if your are spiritually compatible before you invest time in building a relationship.